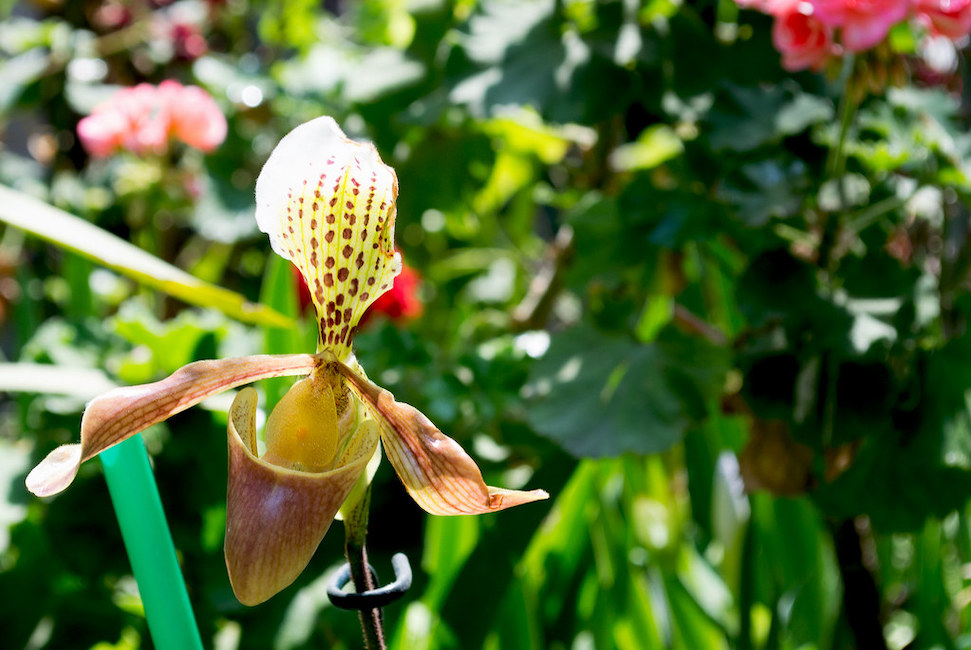 29 Apr

Orquidea Zapatito de Dama

They say that it was a French botanist who was returning to his country who spotted them from the window of the bus in which he was traveling and warned the technicians of the Pyrenean Institute of
Ecology.

It was the late 1970s and until then there were hardly any locations in the Pyrenees.
We are talking about the Lady's Zapatito (Cypripedium calceolus), a rare orchid that is included in the Catalog of Threatened Species in Aragon.
Experts say that there are 11 populations in Spain. Six of these Zapatito de Dama populations are in the province of Huesca, on the slopes of Mount Pacino de Sallent de Gállego a few meters from the road and very close to Formigal. If you are attentive, very attentive, it is easy to spot them even from the car is where you will find the largest and most important known in Spain.
Its flowering is usually in the month of June, its beauty does not leave anyone indifferent.

Since 2000, the Government of Aragon has been monitoring this area to avoid trampling and to make visitors aware of the importance of safeguarding biodiversity. It is the staff of the Foratata collective who is there from dawn until late in the afternoon to carry out this work. The first year, there were just over a hundred visitors. Now they are around 1,500 / 2,000 per season.
It is important to follow your directions from the watchers. The population, which continues to grow and which has between 3,500 and 4,000 flowers, has become well known. There are visitors to the valley, but also many others who come from beyond our borders to portray the flower.

Curiosities of the Lady's Shoe
For those who cannot attend, here are some details:
A Zapatito de Dama seed takes four years to germinate and up to eight more to give flowers.

The seed has to grow in addition to the ground (roots) and outward (the aerial shoots), also to the sides (rhizome) for the plant to be a success. It has been tried to collect seeds and try to grow it.

According to data from the germination experiments of the Government of Aragon, only one in 1,600 is successful.
There are 11 documented populations in Spain, six of them in Huesca. If you look at the Huesca Pyrenees, of the six known towns, Sallent is the largest and most important. In the Tena valley there is another one.

Why Zapatito de Dama?

Because its lip – in the yellow photo – reminds of a slipper.
We have chosen Zapatito de Dama, but it is also known as Zueco de Venus or Zapatilla de Dama. We have even found a page where they call him Zapatito de la Reina.