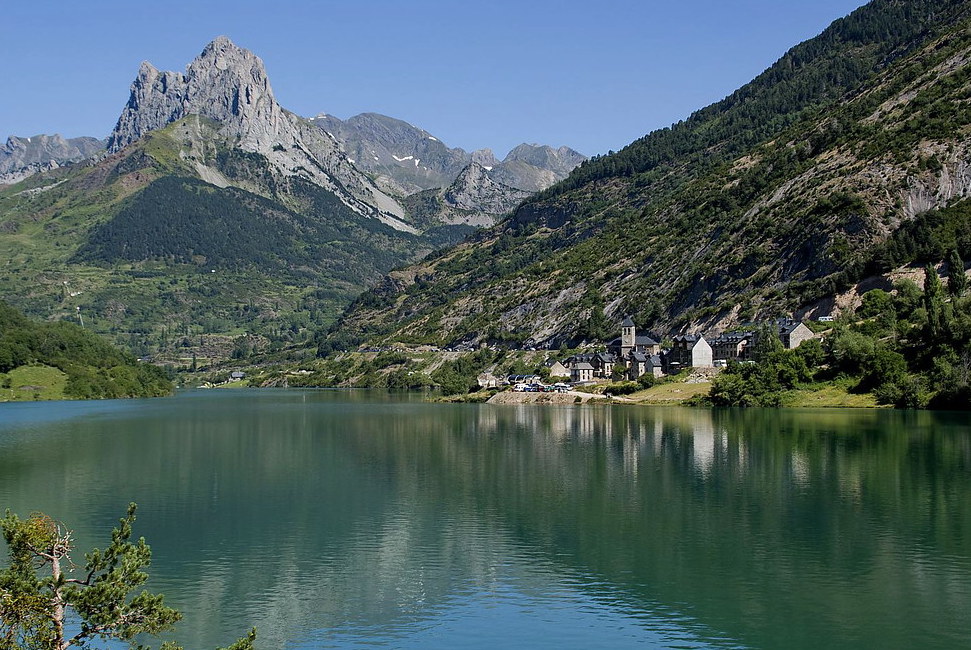 29 Apr

Lanuza

Lanuza is a Spanish town belonging to the municipality of Sallent de Gállego, in Alto Gállego, province of Huesca, Aragon. It is located in the heart of the Pyrenees, on the left bank of the swamp to which it gives its name, in which the waters of the Gállego river are dammed.

With a marked mountain style, the Lanuza farmhouse clusters from the very edge of the reservoir to the Salvador church, built in the 19th century on an earlier Romanesque temple burned in the War of Independence and of which a chrismon is still preserved in the cover page. Reopened for worship, it treasures, among other works of art, a silver reliquary dated 1557 in which the remains of Santa Quiteria, patron saint of the place, are exposed.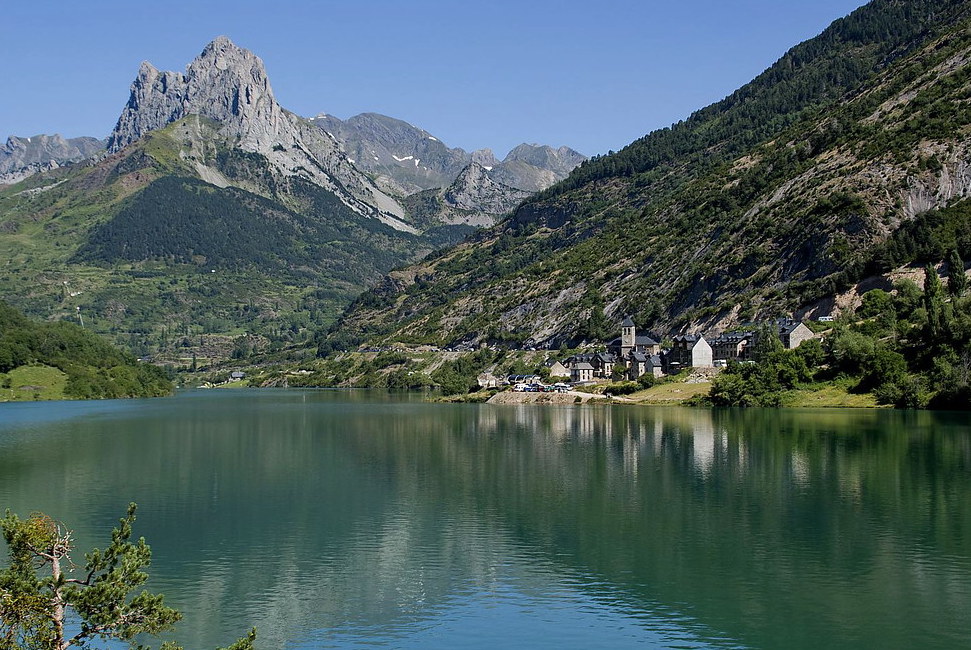 The compact nucleus of stone and slate, in full renovation, is projected today as a picturesque tourist enclave within the Tena Valley, also serving since 1992 as a framework for the prestigious International Festival of Cultures 'Pirineos Sur'.