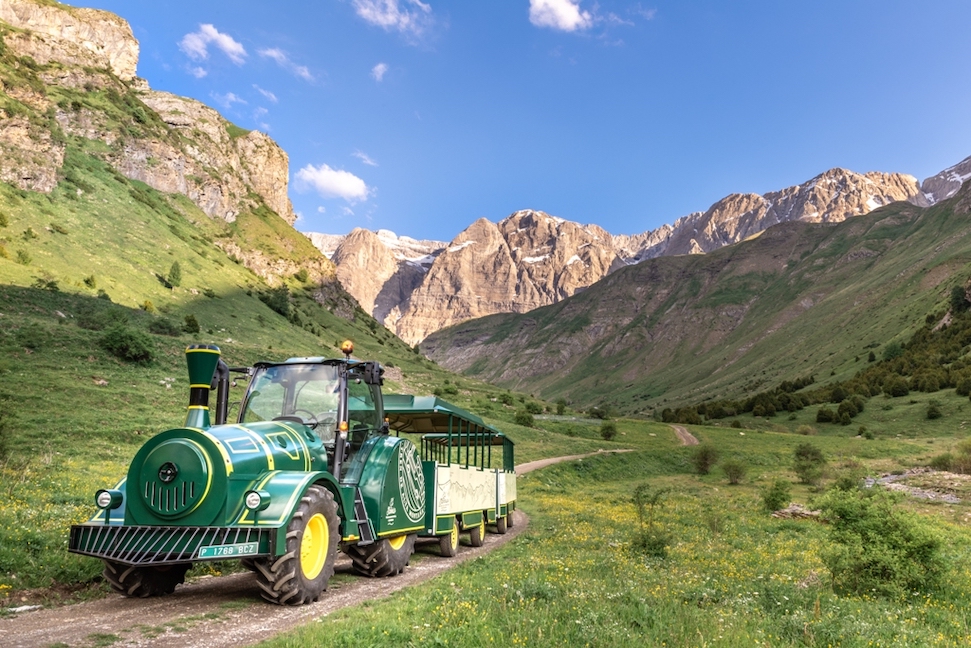 29 Apr

El Sarrio: A mountain train bound for paradise

The Ripera Valley is one of the most beautiful corners of the Pyrenees. Located in the municipality of Panticosa, it is one of those places where nature shows all its beauty. A small valley whose access has always been restricted to private vehicles, which has resulted in a totally intact mountain environment. A paradise.

For 3 years, the El Sarrio High Mountain Train has brought visitors, mountain fans and families to this natural area. And it is that in 2018 two young local entrepreneurs, Gonzalo and Pablo, started their project that basically was based on creating a means of collective transport to be able to go in an organized way to one of the most precious places they had ever seen: La Ripera.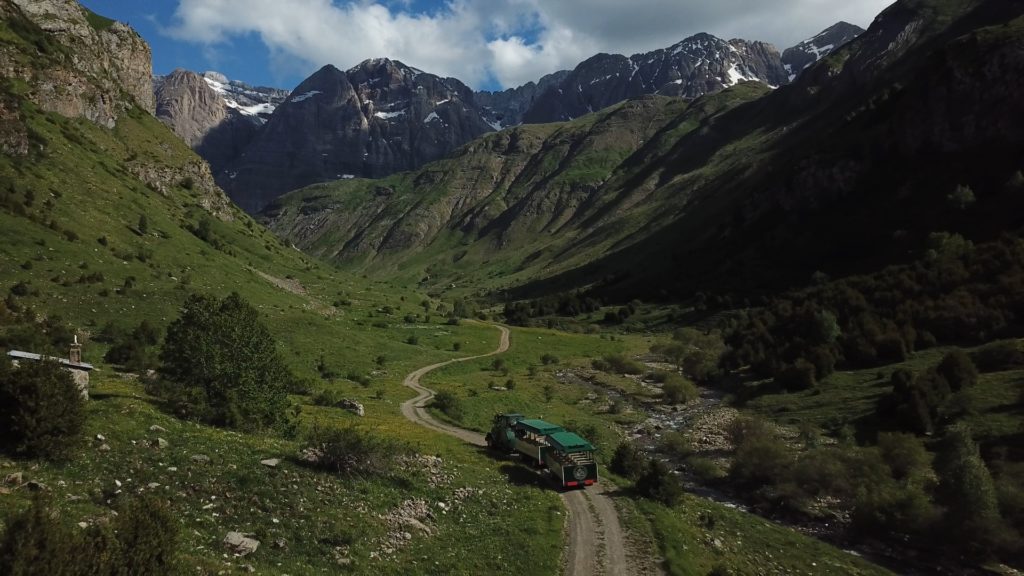 But the El Sarrio de Panticosa Train is not only a means of transportation. It is a family mountain experience ready to enjoy. And it is that the promoters of the project propose to go up in a nice train to the Ripera valley and spend the day safely in the mountains with a network of marked trails for all levels, children and adults. Travelers are given a map of signposted routes that helps them make their excursion. There are several route possibilities, from reaching a waterfall just 40 minutes walking from the train's arrival stop, to boarding beautiful ibones on mid-mountain routes. And all in a wonderful natural environment.
During the 50-minute train ride to Ripera, travelers are accompanied by Ripereta, the train's mascot and the person in charge of telling them many curiosities, stories and legends of Ripera, Panticosa and the Tena Valley. Guess which animal is Ripereta?
Arriving at Ripera by train is simply spectacular … Unforgettable. The stop is the starting point of all marked routes. In addition, the first thing that the traveler will see are some charming pools of crystalline water where they can relax on the return trip. You will also see the Fuente A Ripera where you can get water and the wooden tables available to travelers to eat among wonderful views.